Research Insights Archive
Our History of Research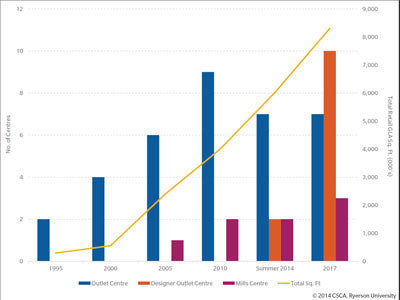 Outlet Centres in Canada: The Next Wave
By Andrew Murray and Dr. Tony Hernandez
CSCA researchers, Andrew Murray and Tony Hernandez, focuses on the development of outlet centres across Canada. Based on recent centre openings and announced planned developments the report addresses the following key questions:
Where are the existing and planned outlet centres?
What are the current market factors contributing to the development of outlet centres in Canada?
Does the recent trend of outlet centre openings mark a new wave of retail growth in the Canadian retail industry?
How many outlet centres can the Canadian market sustain?
---
Share this
Other Related Articles......