Research Insights Archive
Our History of Research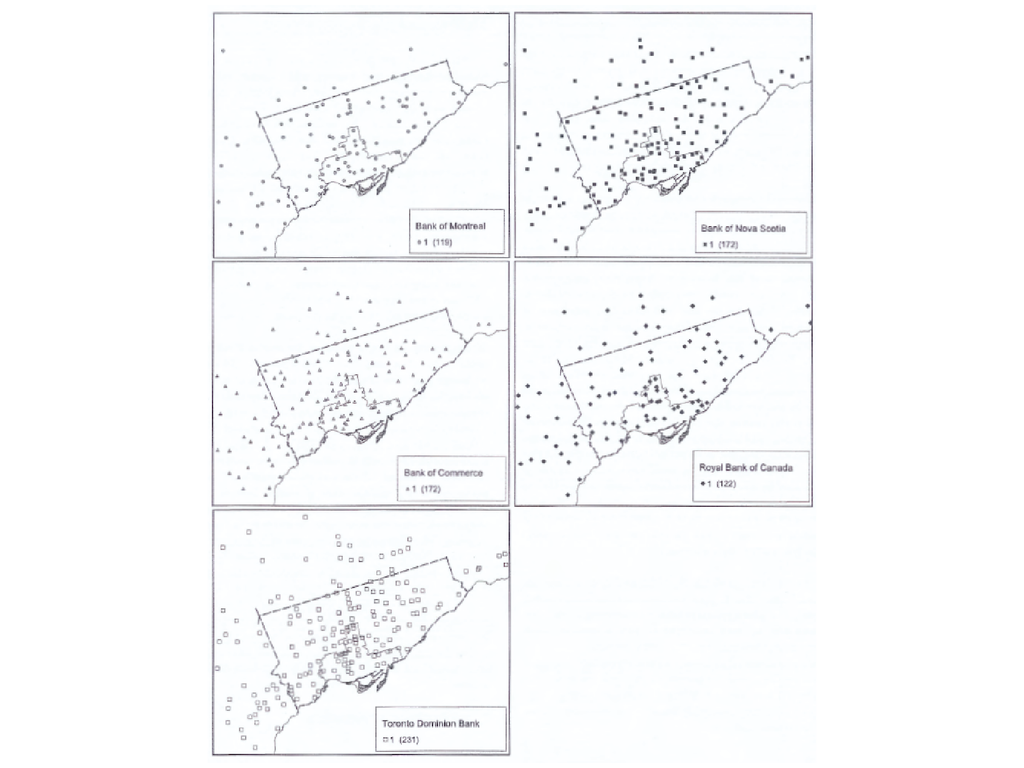 The Diversity of Commercial Locations in the Greater Toronto Area
By Jim Simmons and Shizue Kamikihara
The CSCA has been compiling information about the commercial structure of the Toronto region for more than fifteen years.  Periodically we try to pull the material together into a synthesis.  Since the CSCA was established in 1993, we have published three major summaries of Toronto's commercial structure (Simmons et al. 1996, 1998 and Yeates, 2000), such that it is appropriate to take another look now in 2006.
It is also appropriate because the data is accumulating rapidly.  Each year the Centre carries out field surveys of pedestrian retail strips, shopping centres and power nodes, as well as a variety of particular studies of sectors or locations.  In addition, the CSCA monitors the location of stores belonging to approximately 100 of Canadian largest retail firms and about twenty percent of these stores are found within the Greater Toronto Area.
In this paper, however, this rich accumulation of historical and current materials largely serves as a backdrop for an alternative approach to commercial structure that the CSCA has developed to complement the field studies.  It is now possible to obtain telephone listings of commercial activities from a variety of commercial directories, and these listings include the address and telephone number, the business classification (e.g. barber shop, supermarket) and postal codes.  Theses listings can be geocoded and mapped in detail, relative to street files.  These maps of store location - with business type - provide the basis for identifying functional clusters of stores: downtown, the pedestrian strips that serve neighbourhoods, arterial strip that serve automobile-based regions, and industrial zones with their complicated combinations of stores and services.  This paper explores the Greater Toronto Area in order to evaluate the strengths and weaknesses of the approach.  We hope that it may provide a quicker and more comprehensive approach to commercial structure, one that is appropriate for these cities and regions where detailed fieldwork is not possible - even though the information may be less precise.
---
Share this
Other Related Articles......